A Luxe Ambiance, Hanging with Media Pros & Welcoming A New Beauty Brand! All the Scoop from Elizabeth Arden's Launch in Lagos
When I first heard skincare & beauty brand Elizabeth Arden was launching in Nigeria I must admit I was pretty excited. After the Elizabeth Arden Red Door perfume made a great first impression as my first Valentine's Day present, I've since had a soft spot for the brand.
Slated to take place on Saturday 21st March 2015, I expected the media event to be more formal than it actually was. With online, television and print personalities in attendance, the event proved to be a hub of media professionals and great conversation.
Personalities like the Elizabeth Arden Brand Ambassador for Africa, Adeola Ariyo; Adesuwa Oyenokwe, Eku Edewor, Zainab Balogun, Alali Hart, Onah Nwachukwu, Noble Igwe, Ono Bello, Liz Awoliyi, Tewa Onasanya, Latasha Ngwugbe, Zina Anumudu, Yemisi Odusanya (Sisi Yemmie), Titi Oyinsan, Denola Adepetun, Funke Babs-Kufeji, Ezinne Alpha, Anthonia Soares, Stella Maris and of course yours truly Jennifer Obiuwevbi of BellaNaija Beauty, were in attendance making it a great way to spend the Saturday.
After bracing the hot Lagos sun to the door of the Talindo Steak House at Victoria Island, Lagos, and 2 flights of stairs in my heels, I was greeted by fresh roses and an ambiance of luxury that the EA brand exudes. Tables were covered with EA skincare and makeup products I couldn't wait to get my hands on.
I had barely sat down when more guests started to swarm the location. Before long trays with finger food started circling with a seemingly endless flow of champagne, wine, juice cocktails and more.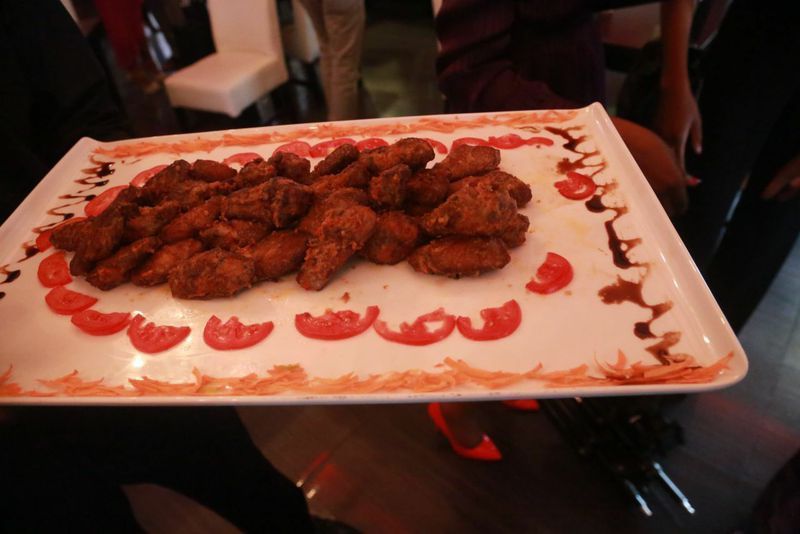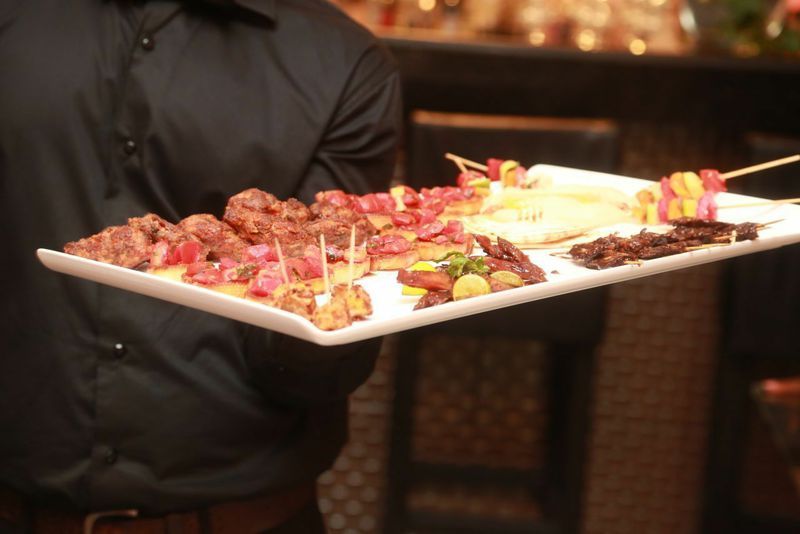 Before the official festivities started, I finally got the chance to meet with the brand ambassador, the lovely Adeola. We soon got chatting and she expressed how nervous she was. After spending a while in Cape Town, South Africa, she was now gradually re-entering the Lagos social scene she had missed while away.
Following representatives of the Elizabeth Arden brand, Adeola gave a speech on the history of the brand and expressed her excitement about its entry into the Nigerian market.
She said – "When I heard that Nigeria was one of the African countries Elizabeth Arden was expanding in, I got very excited." "Not only is Nigeria my home country, and therefore very close to my heart, but it is also a country where women are empowered and driven. And these are values that are core to the Elizabeth Arden brand."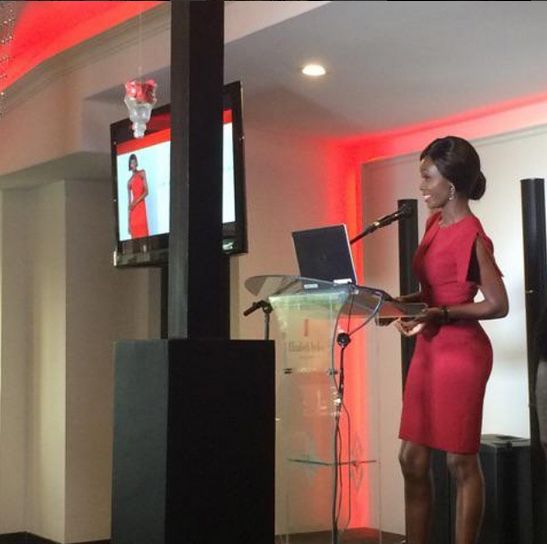 After her speech, we were then introduced to the Elizabeth Arden skincare range which includes products like their Skin Illuminating Solutions, Moisturizers and more, with the opportunity to try the range of foundations. Yay!
Corne Nel (Managing Director, Elizabeth Arden in Africa) remarked – "At Elizabeth Arden we are committed to our brand's founding principle that "To be beautiful is the birthright of every woman" and we are excited to invite Nigerian consumers to experience the full Elizabeth Arden offering."
After all the formalities the fun began. Selfies, catching up, networking and pictures were in full swing bringing the event to a climax.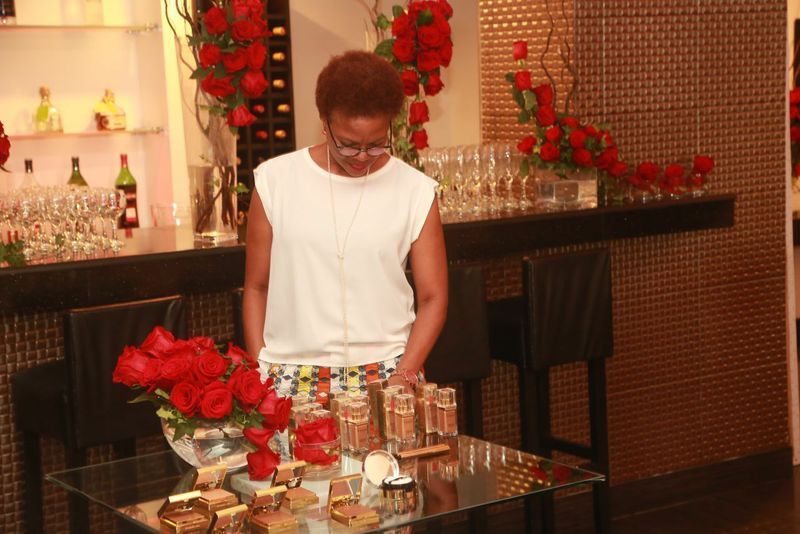 I cant wait to try all the goodies from my Elizabeth Arden bag…there are a few I'm sure you'll love!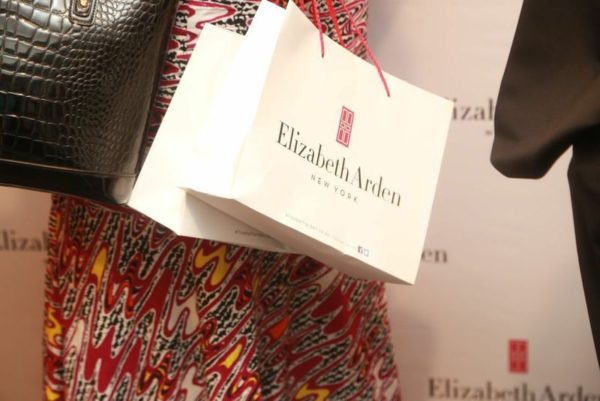 All Elizabeth Arden products are retailed exclusively at select
Montaigne Place
outlets.
Elizabeth Arden is distributed in Nigeria by
Inter African Marketing
.
Additional Photo Credit
:
@BellaNaijaStyle
|
@MontignePlace
(Instagram)