Bolanle Olukanni Covers 'Y! Africa Xtra'! A TW Magazine & Y! Africa 16-Page Glam & Glossy Pull-Out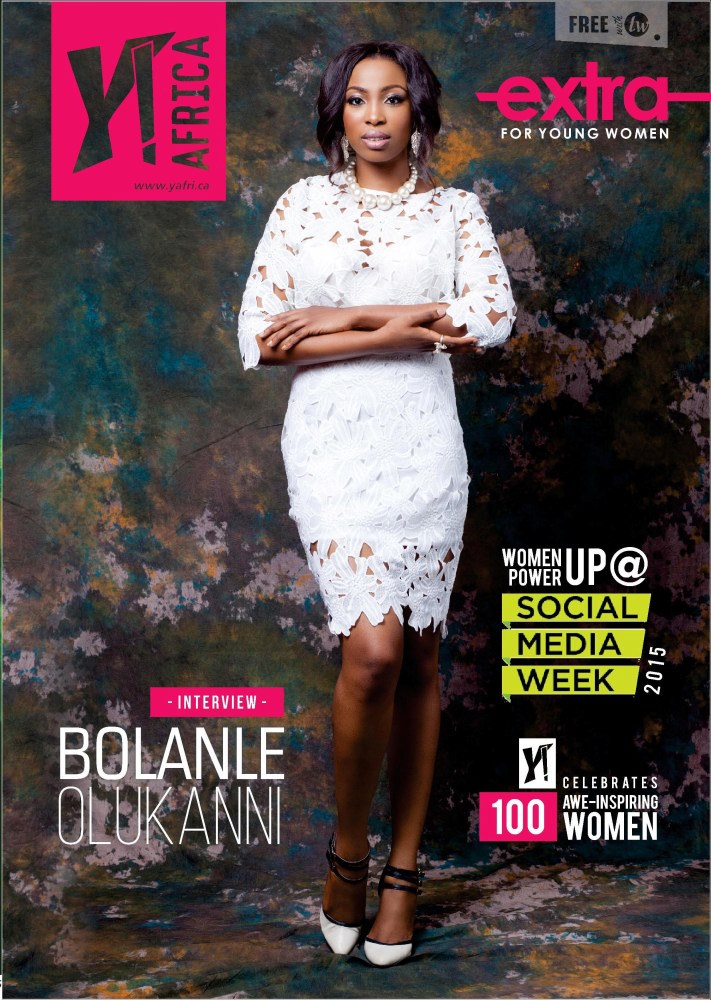 Online hub for business, technology and enterprise, Y! Africa and women's lifestyle magazine, Today's Woman (TW) Magazine are partnering to launch a new brand!
Y! Africa Xtra is a free 16 page pull-out in TW Magazine. The pull-out synchronizes the themes of both publications, with a focus on celebrating women who make on impact in the world.
"It is not every day that two of Africa's leading magazines get to partner, we are excited about this and can only enjoin our readers to watch out for the next edition of TW, said Chude Jideonwo, the Editor-in-Chief of Y! Africa magazine.
"In commemoration of one year of the #BringBackOurGirls campaign and to focus the spotlight on this urgent imperative our cover speaks to Bolanle Olukanni who has advocated for the return of the girls."
In the same vein, Publisher of TW Magazine, Adesuwa Onyenokwe added, "this partnership with Y! Africa is one we are delighted to have. Its fresh, it's fun and injects more energy into the newly revamped TW."
For the first edition, the Y! Africa pull out has on its cover,
Moments with Mo
and
Project Fame
co-host,
Bolanle Olukanni
in an exclusive interview, presents
Y!Women100, Nigeria's most influential women,
amongst others.
When you grab a copy of TW Magazine, you get Y! Africa Xtra FREE!