Events Galore
It's time for Events This Weekend. Browse through and see which events are happening around you.
Have fun!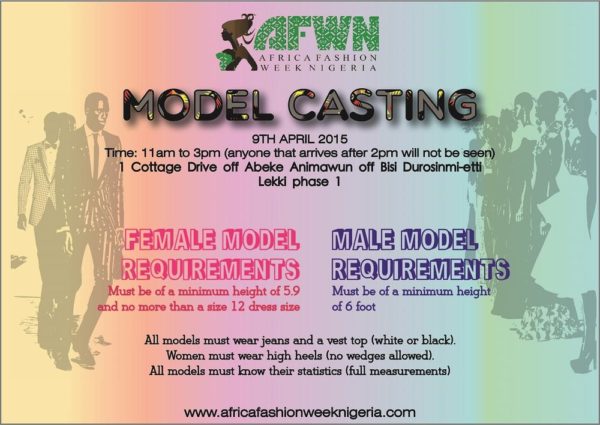 Africa Fashion Week Nigeria Model Casting
AFWN is calling on all models and modelling agencies to attend their casting call.
Date: Thursday, 9 April, 2015
Time: 11 AM – 3 PM
Venue: 1 Cottage Drive, off Abeke Animawun off Bisi Durosinmi-etti Lekki phase 1
_______________________________________________________________________________________________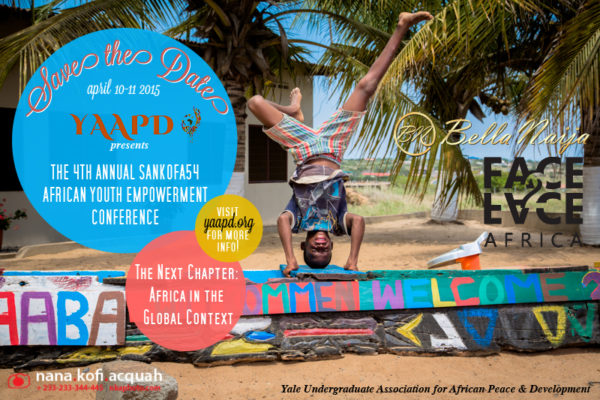 Yale University's YAAPD Presents its 4th Annual African Youth Empowerment Conference
The

Yale

Undergraduate Association for African Peace and Development (YAAPD) is holding its Fourth Annual Sankofa54: African Youth Empowerment Conference.The theme for this year's conference is The Next Chapter: Africa in the Global Context.

Date
: Friday, 10 April & Saturday, 11 April 2015
Time
: 3 PM
Venue
:
Afro-American Cultural Center, New Haven, Connecticut
Ticket
:
For information about ticket sales, please visit eventbrite.com
---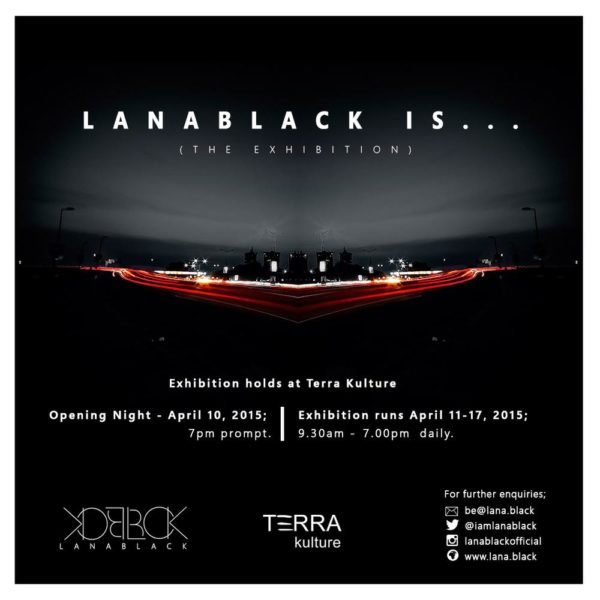 LANABLACK: The Exhibition
LANABLACK is an art form that captures the expressive nature of light and shade; springing forth tones and textures, drama over subtlety and subtlety over drama; ultimately taking the viewer through a new experience.
Date
: Friday, 10 April – Friday, 17 April
Time
: 9:30 AM – 7 PM
Venue
: Terra Kulture 1376, Tiamiyu Savage, Victoria Island
Contact
: be@lana.black
---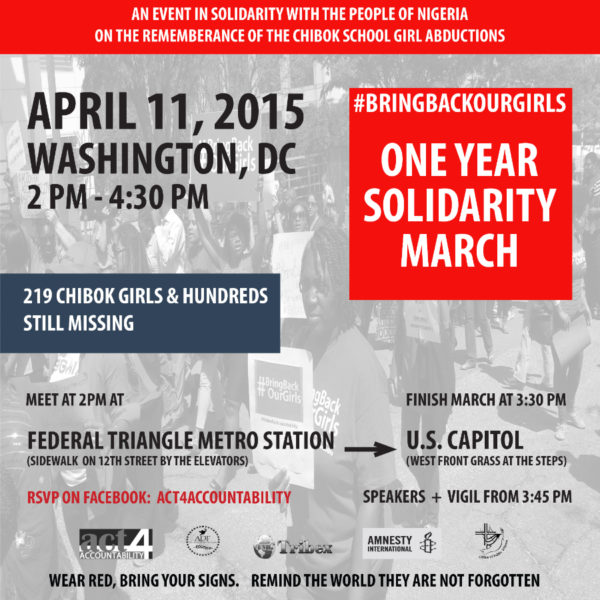 #BringBackOurGirls One Year Solidarity March
Please join Act4Accountability, Amnesty International USA, Africa's Daughters Foundation, The Church of the Brethren Office of Public Witness, Tribex Marketing, concerned individuals, and speakers from a broad spectrum of movements
calling for more action in the rescue of theChibok school girls and those recently kidnapped by Boko Haram from the towns of Damask and Gwoza.
Date
: Saturday, 11 April, 2015
Time
: 2 PM
Venue
: Federal Triangle Metro Station – Washington, DC
---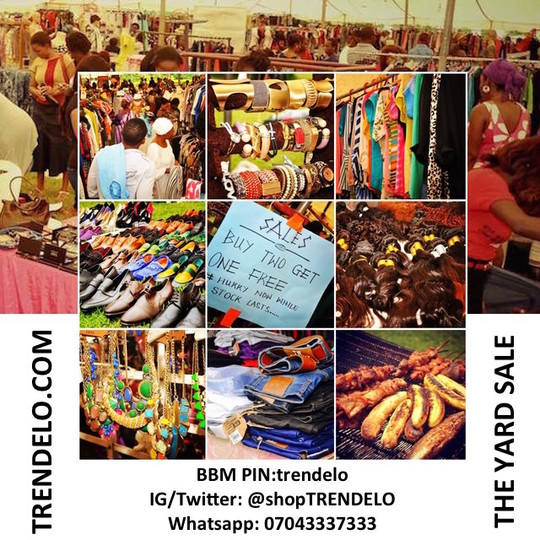 The Yard Sale
Come out for a day of fun & bargains at The Yard Sale. Items sold N4,000 or Less, Everything Must Go!

Date
: Saturday, 11 April, 2015
Time
: 10 AM – 7 PM
Venue
: City Park, Wuse 2, Abuja (near Diamond Bank)
Contact
: 07043337333
---