Ladies, do you agree with Wendy Williams: Dedicate Your 20s to your Career & Not Marriage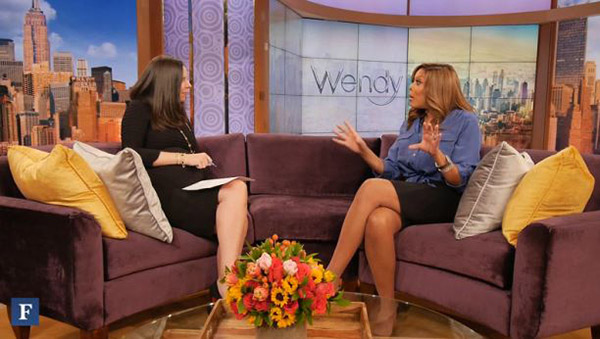 Wendy Williams
is not one to shy away from saying it like she means it. And that's why we all love her.
The host of the hit "T
he Wendy Williams Show
" sat down with
Moira Forbes
of
Forbes Woman Magazine
, to talk about her career as a successful talk show host, and how she balances work with having a family.
In the video interview, Wendy also gave a piece of advice to women in their 20s.
Read;
"We can debate this all day. Every woman has a different view and there are some women who have an opinion and are scared to voice their opinion on it. But I'm not afraid to voice mine – don't throw tomatoes.
I do feel it is difficult for men to accept really successful career women. Whether it be that we out-earn them or the marquee, our names are brighter than their own. I also feel like marriage and babies stunt a woman's growth career-wise and they don't understand like, once you get married and once you have kids, you can't do all the things that you used to do and maintain this important precious thing you've built as a family.
So my suggestion to women, always, is to use your entire 20s…work your behind off in your career and get some ground footing, then think about meeting that guy. Even if you've met him at 27, don't get engaged and don't move to where he is. This is about you and your career. Because we are the ones that lose in marriage.
Not men! Men can have all their boys' nights out and whenever we have a girls' night out I'm always, 'I gotta leave, it's soccer practice.' I'm not saying that's a bad thing. I'm saying that as a woman who's been married for 17 years, we're still expected to empty the dishwasher and we're still expected to maintain our household.
BellaNaijarians, do you agree with Wendy?