Ludacris' Baby's Mother Pens Emotional Essay on their Relationship – He Lied about Being Single, They Were Friends for Years & How he Tried to Bribe Her to Abort
Tamika Fuller
, American rapper
Ludacris
' baby's mother has penned an emotional essay for
Madame Noire
on their relationship, baby and custody battle.
Tamika first revealed in court that
Christopher Brian Bridges
(Ludacris), tried to bribe her with $10,000 to abort the baby, and now she has revealed the rest of her side of the story.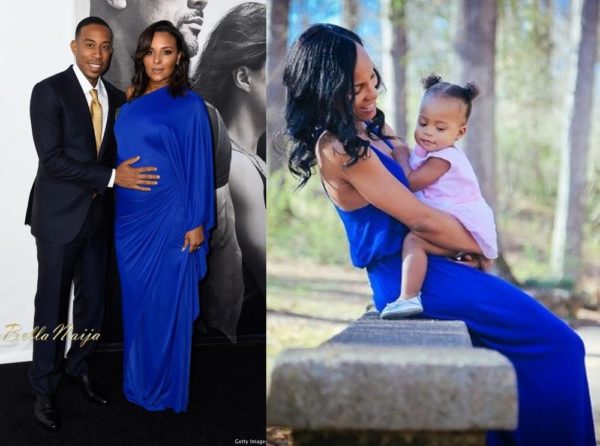 Here are some excerpts.
When She Found Out She Was Pregnant, He Was at Her House
When I found out that I was pregnant two years ago, I immediately told Chris. The world knows him as an internationally famous Hip-Hop artist and actor (Ludacris), but despite the hurtful things said about me, that's not why I was attracted to him. We had been good friends for many years, and when he told me he was newly single in spring 2013 we became intimate. Things took an ugly turn, however, when I found myself unexpectedly throwing up in his bathroom, and ultimately learning that I was pregnant.
Emotional Manipulation, Riches & a Bribe Promised for an Abortion
The psychological manipulation began immediately. He broke down in tears when I told him that I wanted to keep our baby, and he begged me to abort the child whose heartbeat was developing in rhythm with my own. He told me that it would destroy his career and his image. I contemplated heavily on terminating my pregnancy. I don't believe in forced parenthood or trapping anyone into raising an unwanted child. However, when I visited the clinic and heard my daughter's heartbeat on the ultrasound, I knew I couldn't go through with it.
He promised me the world – trips on his private jet and other perks of the rich and famous – if I would just have the abortion. He made me feel as if I was ruining us. It was as if he believed that our friendship should take precedence over the life growing inside of me and when he realized that it didn't, it couldn't, my real nightmare began.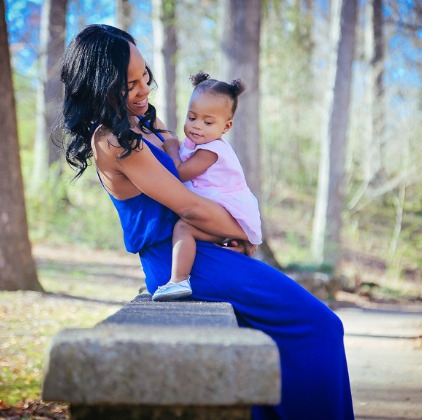 Preparing to be a Single Mother
I am fully aware that people often assume an average woman who gets herself impregnated by a celebrity is a gold-digger looking for a quick and easy payday. However, contrary to popular belief, I was fully cognizant that I was going to be a single mother. I knew that he was not going to be involved – I was okay with that. I went through my entire pregnancy alone and worked full time with no support from him. Most of the people in my circle never even knew he was the father until our court case made headlines.
Deep down, even though I knew he never wanted the baby, I was hurt at the idea that there was a real possibility that my daughter's father might not be part of her life. I thought that he would accept our daughter's impending arrival and want to take part in the process, but I now know that thinking was naive.
Ludacris Winning Custody, Despite Not Wanting the Child in the First Place
Knowing that he had no desire to have a baby, imagine my surprise when he filed for physical custody of our daughter and a judge ruled in his favor.
Ludacris did this to Spite Her, and so He won't Have to Pay Child Support
He used the legal system as revenge, to spite me. This man never visited our daughter, never called to inquire about her well-being, and never even sent her a gift until the court battle began. You want me to believe that a man who turned down an invitation to witness the birth of our daughter has unexpectedly developed such deep-rooted paternal feelings that he feels compelled to take her out of my arms at night for 20 days out of the month?
Even more callous, he knows I cry myself to sleep without her in my bed at night, the pain of her absence overwhelming. I try to call just to hear her voice, but he directs my calls to voicemail. He warned me that he would resent me for not having the abortion, and that's what I saw in that courtroom. I didn't see a man who loved his child so much that he wanted custody. I saw a man who hated his child's mother so much that he would take custody away from her.
She Wishes They Could Co-Parent Amicably
Many people in comment sections and blogs have attempted to paint me as a jealous villain intent on destroying his relationship with his new wife, which could not be further from the truth. I am genuinely happy for them. But surely his wife understands that I want the opportunity to parent my daughter every day as she will get to do with hers.
In a perfect world, we could co-parent amicably. This is not the path that I would have chosen, but I am not giving up my daughter without a fight. Infants should not be taken from their birth mothers when they are fit and able to provide for them. I may not be able to supply my daughter with private jets and other high-end luxuries, but she will have everything that she needs.
Most importantly, she will have me. The mother who anticipated her every kick, who nursed her at her breast, who prays for her every night. She will have the mother who dreamed about her arrival and who has loved her wildly since she was still a stardust.
And there is no price tag that a court can place on that.
Photo Credit: Getty Images & Madame Noire